Products
Printing principle are always the same, but we are able to produce different kinds of printed products for every occasion. Call us and we will clarify what we can produce for you. Our products are mostly divided into the following three groups.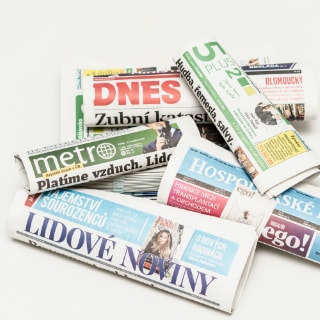 There is nothing older than yesterday's newspaper? Therefore, we already print the tomorrow's newspaper today. Reading newspapers is a ritual, a symbol for some people. We consider it our basic craft – our printing plant has come of it. Yes, we also read the hottest news on the Internet. However, there is nothing like opening a fresh morning newspaper. We believe in paper.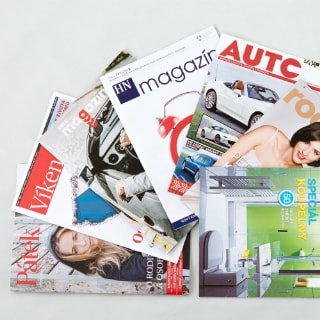 There are some situations when you need to wrap the printed inner pages in a more luxurious style. We can select a bleached quality paper for you and cut away all the technological marks and pinholes for a better look of the product. We assemble a solid coated cover with the inner pages in order to make a nice product. The magazine is the king of today's printed products; you can present yourself on a high level and be successful - at advantageous prices with us.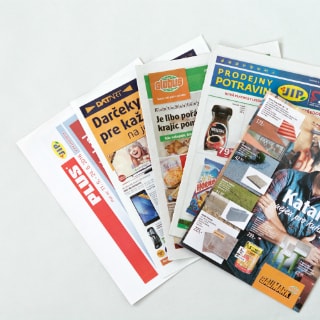 Make yourself visible! Presenting your products is vital for your success. Our web presses are ready to produce unlimited quantities of your leaflets very fast. Do not you want to have "newspaper" unprinted edges in the leaflets? Do you need edge-to-edge printing? Do you need to reduce the weight of the leaflets and to save money in their distribution? We can cut off the useless paper during production.
Crosswords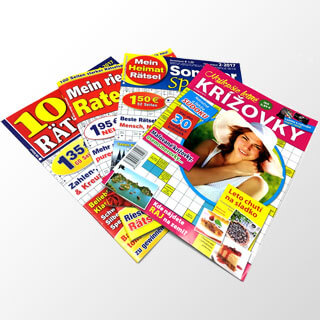 Have you ever tried to write on glossy paper? Do not worry, you can do crosswords much easier - our papers are cut out for crossword puzzles, they are easy to write, you can easily rub out the words and that is also why big and traditional crossword producers are printing with us. Glossy paper? That only belongs to the envelope.